Concert series
GREAT CONDUCTORS
---
Friday, 06/02/2015, 19:00


Concert Hall

Tickets price

10-45zł




BUY TICKET
CONCERTS
Ernst van Tiel conductor
Karolina Piątkowska-Nowicka violin
Symphonic Orchestra of the Baltic Philharmonic in Gdansk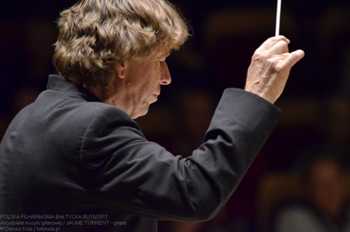 Programme:
Sergiusz PROKOFIEW
Violin Concerto no 1 D major Op. 19
Ludwig van BEETHOVEN
Symphony no 3 E flat major Op. 55
In the second part of the concert will be projection of Symphony No. 5 in c minor Op. 67 by Ludwig van Beethoven performed by Berliner Philharmoniker and Claudio Abbado as conductor.