On Saturday, June the 21st, 2014, at 7:00 pm the Baltic Philharmonic will start the Gdansk Musical Summer. Concert "Music Portrait of Gershwin " with Ludmil Angelov as a soloist and Vladimir Kiradijev as a conductor will by wonderful beginning of summer concerts.
During the concert the Symphonic Orchestra will play works by George Gershwin, one of the most popular American composer. Author of music for many comedies and movies, which his greatest work - the opera Porgy and Bess Negro - created two years before his death, He is also known by the lack of…… a music education, which he has completed over the years. Composer became a legend of the twentieth-century music thanks to its originality. The combination of popular and classical music, with elements of jazz gave a surprisingly interesting effects.
On the stage of the Polish Baltic Philharmonic the music lovers will hear most famous compositions. The evening will begin by Cuban Overture for symphony orchestra and cuban percussion. Then the Symphonic Orchestra will present Piano Concerto in F Major, composed at the request of Walter Damrosch – who was the manager and conductor of the New York Symphony Orchestra.
The last point of the concert will be the Rhapsody in Blue, the composition full of originality, which provided to Gershwin fame and recognition. Composed in 1924 at the request of Paul Whiteman, considered then as the "king of jazz", launched to popularize jazz at philharmonic stages. As a curiosity we can admit, that to the end of Gershwin life music lovers bought up a million records with the recording of Rhapsody.
Start of the Gdansk Music Summer is only little preview of musical events that will accompany us throughout the summer. Many of them offer free admission. As part of the Gdansk Music Summer we recommend more events: Music in the Monuments of Old Gdansk, Chopin over the Motława River and organ concerts of 56th International Organ Music Festival in Oliwa Cathedral and the Festival of the Word and Music Jesuits in Jastrzębia Góra. Last Concerts of the Gdansk Music Summer, the organizers have planned at the end of August.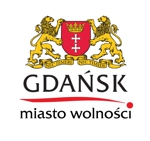 Financial support by the city of Gdansk.