TYPES OF CONCERT
NEW YEAR'S EVE CONCERT
---
Wednesday, 31/12/2014, 20:30


Sala Koncertowa na Ołowiance

Tickets price

170-240zł




BUY TICKET
Symphonic concert
Petr Chromčák conductor
Zhang Chunqing mezzosoprano
Liu Keqing barithone
Orkiestra Symfoniczna PFB
Konrad Mielnik announcer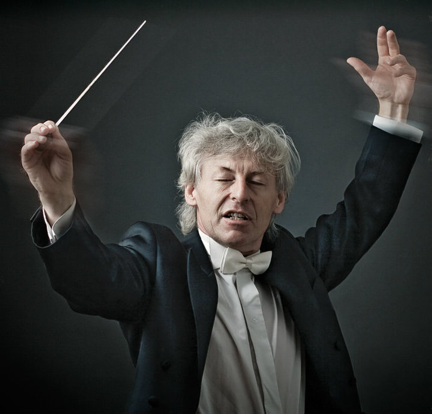 Programme:
Georges BIZET
Overture to the opera Carmen
Pres des Remparts de Seville from the opera Carmen
Pietro MASCAGNI
intermezzo
Georges BIZET
Votre toast from the opera Carmen
Habanera from the opera Carmen
Ruggero Leoncavallo
intermezzo
Charles Gounod
Avant de quitter ces lieux from the opera Faust
Johannes BRAHMS
Hungarian Dance No. 5
Giuseppe VERDI
Cortigiano , vil razza dannata opera Rigoletto
Jules Massenet
Méditation from the opera Thaïs
John Philip SOUSA
The Stars and Stripes Forever ( march )
Giuseppe VERDI
Nel Giardin del bello from the opera Don Carlos
Di Provenza il March from the opera La Traviata
Franz Lehar
Gold and Silver Waltz
Johann STRAUSS
Couplets Duke Orlowski Their lade gern mir ein Gäste from the operetta Die Fledermaus
Josef STRAUSS
Ohne Sorgen ! ( Polka )
The sponsor of the concert is EDF Poland SA
After the second New Year's Eve Concert 2014 BanGlob catering company offers NEW YEAR'S EVE BALL in festive foyer Polish Baltic Philharmonic . Frederic Chopin , combined with a gala dinner.
World hits the dance performed by Detko BAND ORCHESTRA .
The price of consumer booklet with fun 150 PLN or 100 PLN per person.
Participation in the Ball only taken out for people with tickets for the second New Year's Eve 2014 concert . The chair. 20:30 .
SALES PASS over the counter PFB
FOR MORE INFORMATION CONNTACT WITH:
BanGlob sp. z o. o.
tel. 58 620 43 29, 58 620 82 39,